The one on the left has billet keys compared to the stamped keys on the right.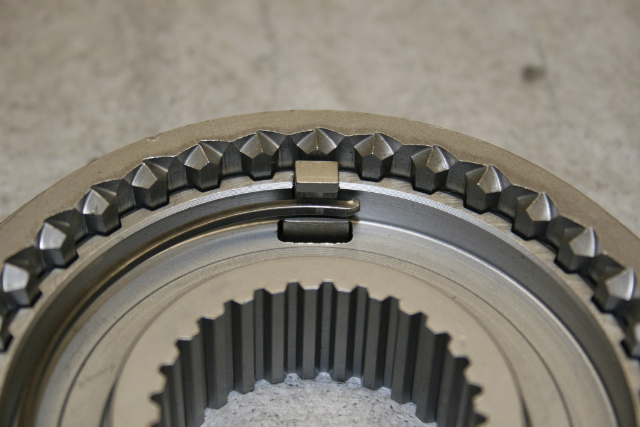 Close up of the billet key.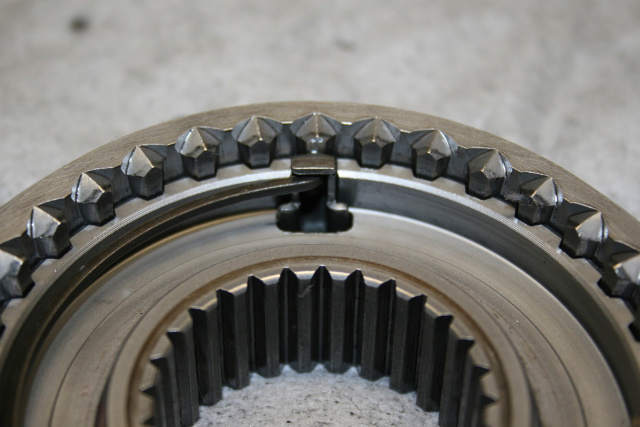 Close up of the stamped key.

Broken stamped steel keys; new stamped keys; damaged billet keys; new billet keys.

Close up of stock stamped steel keys.

Close up of billet keys. The billets keys on the left were damaged but did not fail.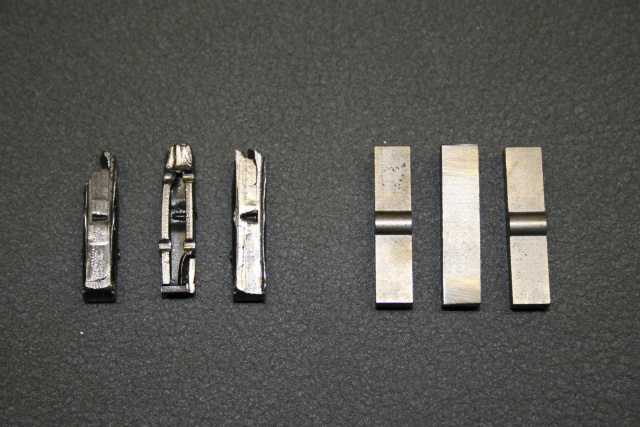 Stamped steel 1-2 keys; Solid 1-2 keys.

Comparison between plastic fork pads and bronze fork pads.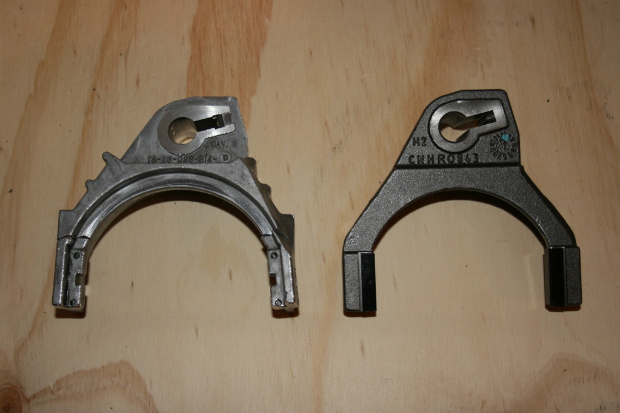 This is the comparison between the aluminum 3-4 shift fork and the steel 3-4 shift fork.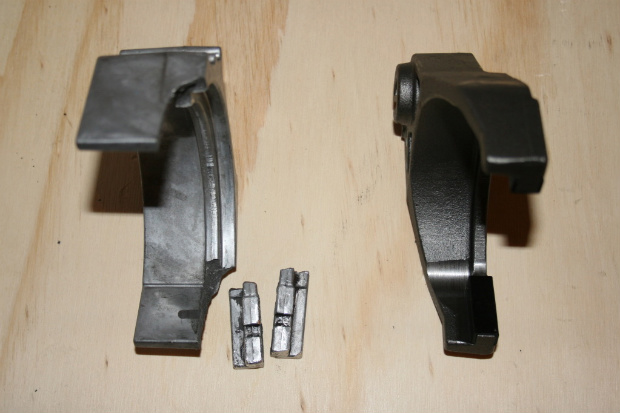 This shot shows the broken aluminum fork "fingers".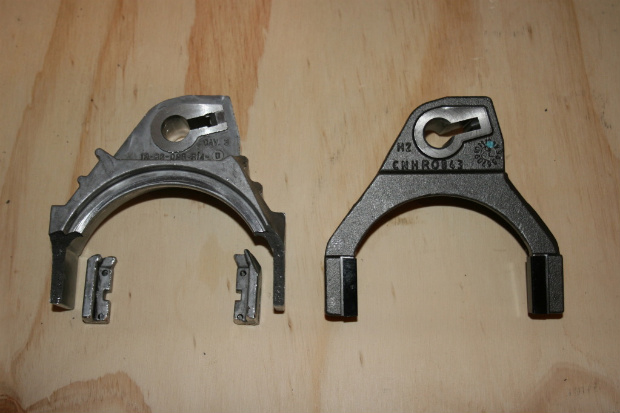 Another shot of the broken 3-4 shift fork compared to the steel fork.